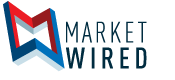 Montana-Dakota Utilities Acquires Thunder Spirit Wind From ALLETE Clean Energy
/EINPresswire.com/ -- BISMARCK, ND--(Marketwired - January 05, 2016) - Montana-Dakota Utilities today announced it has completed the purchase of Thunder Spirit Wind from ALLETE Clean Energy. Montana-Dakota is a division of MDU Resources Group Inc. (NYSE: MDU).
The 107.5-megawatt wind generation project concluded last week and all 43 turbines are in commercial operation. ALLETE Clean Energy constructed the project near Hettinger, North Dakota. The approximately $220 million wind farm can serve about 35,000 homes.
Montana-Dakota was able to take advantage of the wind farm's location, connecting to its transmission system in an area the company already provides electric service, further enhancing the company's deliverability of power to its customers.
"It is so rewarding to see a project of this magnitude come together to provide our customers with a low-cost source of power," said Nicole Kivisto, president and CEO of Montana-Dakota. "We could not have finished this project in a timely manner without the dedicated work of our employees, ALLETE Clean Energy's construction management and the construction provided by Wanzek Construction and Nordex. It was a great partnership."
Montana-Dakota will have employees on site to manage the site and grounds maintenance; Nordex will have staff on site to operate and maintain the towers.
"I'm so impressed and grateful for the outstanding cooperation and partnership with MDU," ALLETE Clean Energy President Eric Norberg said. "Thunder Spirit is a tremendous carbon-free energy resource in an energy-rich state and we are pleased to play a role in MDU's delivery of renewable energy to its utility customers."
Montana-Dakota Utilities Co. distributes natural gas and generates, transmits and distributes electricity and provides related services in the northern Great Plains. The company serves approximately 142,000 electric customers and 267,000 natural gas customers in 262 communities in North Dakota, South Dakota, Montana and Wyoming. Montana-Dakota is a division of MDU Resources Group, Inc., a diversified natural resources company traded on the New York Stock Exchange as "MDU." For more information about MDU Resources, visit the company's website at www.mdu.com. For more information about Montana-Dakota, visit www.montana-dakota.com.
Contacts

Media:
Rick Matteson, director of communications and public affairs, 701-530-1700
Mark Hanson, senior public relations representative, 701-530-1093

Financial:
Phyllis A. Rittenbach, director - investor relations, 701-530-1057
Powered by

EIN Presswire does not exercise editorial control over third-party content provided, uploaded, published, or distributed by users of EIN Presswire. We are a distributor, not a publisher, of 3rd party content. Such content may contain the views, opinions, statements, offers, and other material of the respective users, suppliers, participants, or authors.
Submit your press release